Monday 20th June 2022
Summer is finally here, and there's never been a better time to get out onto the course and enjoy the sunshine! It's been a busy few weeks at the club, as June got underway with some fantastic celebrations for The Queen's Platinum Jubilee. I hope you enjoyed it as much as we did!
Course report
We're very grateful for the rain we had over the last few weeks, as it kept the tees, greens and fairways green and lush. The only downside is that they are having to cut the grass more often than we usually would at this time of year. The greens are running faster due to hand mowing, and we currently have a section of the 1st fairway GUR as we work to improve this area. This will take time as it isn't the best time to carry out any major work. We will keep you posted.
New Members' Golf Evening
On Thursday 16th June we held a new members' golf evening! It was a great opportunity for new members to talk to the team about their golfing needs such as getting a handicap, as well as joining us for a short game followed by a drink in the bar afterwards to discuss how the game went.
New PGA Golf Pro
We would like to welcome our new PGA Golf Pro to the club, Matt Williams. Matt has been coaching in the area for years and is highly respected in the golfing world. He will be hosting some skills clinics, playing lessons and has lots of tech to help you with your technique. If you would like more information email mswgolfcoaching@gmail.com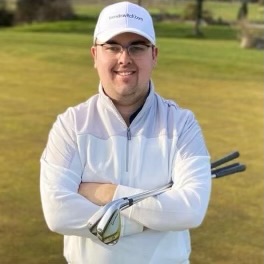 Captain's Day
Put Sunday 3rd July in your diary for Captain's Day! As well as a day of golf, you can look forward to a barbeque, raffle and auction to celebrate with Captain Rob Fagg. You know it will be a great day when Rob is involved!
Jubilee Celebrations
The weather may not have been on our side, but we enjoyed a lovely day nonetheless! Mainly thanks to the organisational skills of Robb and Pete. Chef Rebecca did a stunning job out in the rain, and we raised a glass to Her Majesty!
Lady Captain's Update
With Meyrick being a challenging course for most ladies, it is a real treat to play on some other courses.
Woods & friendly matches recently played include:
Burley (Win) - 3 ½ to 1 ½
Bulbury Woods (Draw) - 2 ½ to 2 ½
Boscombe Ladies (Win) - 4 to 1
Wellow (Lost) - 1 ½ to 3 ½
Dudsbury (Lost) - 2 to 3
Bamboo tags
You can now pick up your brand new bamboo bag tags from the Golf Clubhouse! Not only do they look smart, but we're also doing our bit to support the environment - a win-win on all counts.
Win PGA weekend tickets
It's competition time! We want to see your favourite memories on the course, at a golf event or enjoying a post-game lunch with friends. To enter, add your photo to the Facebook competition post as a comment with the hashtag #GolfLife or email it to marketing@theclubcompany.com.
You Asked, We Acted
We recently received feedback that you would like to see improvements made to the golf practice area. We are currently reviewing this area of the course and have a few ideas. We don't have a lot of space to create a better practice space and it hasn't been budgeted for this year, but nevertheless we are still investigating its improvement.
We also received comments on the condition of the benches out on the course. Starting with the Madge Amos bench on the 7th tee, we are reviewing their condition and assessing their required upkeep. As they are made from different woods, we want to make sure that they are treated correctly.